The Noble House Beach Resort
Accommodation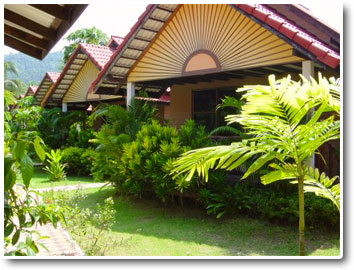 The Noble House Beach Resort offers three different types of bungalows to choose from. First there are the exclusive V.I.P. Bungalows situated next to the beach, only meters from the sand.

The other bungalows in front and beside the restaurant are called the AC Premiere Bungalows.

The third bungalow option is the AC Bungalows option. They are located behind the restaurant but still very close to the beach. In front of the bungalows there is a green garden that boasts many different flowers and trees from the Thai nature.
In order to facilitate the demand for rooms at the resort, the Noble House Beach Resort has added an eight room hotel behind the restaurant. The hotel is two stories high and an extra room is available for families that prefer the extra space through interconnected doors.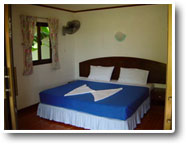 All bungalows are completely equipped with refrigerators, television sets, clean and modern bathrooms with warm water, electric outlets and air conditioning.
Included in all prices is the sought-after breakfast buffet, served from 7:00 to 10:00 in the morning (except for the Green Season). It includes a variety of fruits, cereals, toast, eggs, bacon, sausages, omelets, etc. To drink there is coffee, tea and an assortment of juices to choose from.

Every day, each and every room is carefully cleaned by our cleaning staff, known and appreciated for their attention to detail.

The television provides content ranging from movies and sports to international news and science documentaries.

If you need to bring any electric appliances on your trip, you will be glad to know that the electric outlets provide 220V/50Hz electricity and can host so called A- and C-type plugs. For more information regarding the compliance with your appliances read here or contact us at Noble House.

While most of our bungalows are freestanding, allowing for total privacy, some allow for larger groups of family members to live close together and visit through an interconnected door. Please contact management for information or booking of these rooms.
One of the many appreciated facilities of the resort is the big pool situated in-front of the restaurant. It allows for children as well as adults an easy way to cool of during the warmest hours of the day.

For the younger children, there is a smaller pool in front of the main pool that allows for play during the warm hours of the day.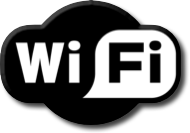 Want to keep in contact with the outside world while on vacation? Or maybe you need to work for an occasional moment? Feel free to bring your laptop, if you would like. The Noble House Beach Resort provides free wireless Internet.

Of course, if you prefer not to bring your laptop, but need access the Internet for some reason there are Internet cafés along the beach and on the island.